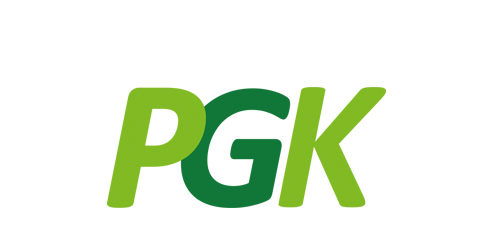 NOW & AGAIN GOLFER – $400
Save up to 22% on Green Fees.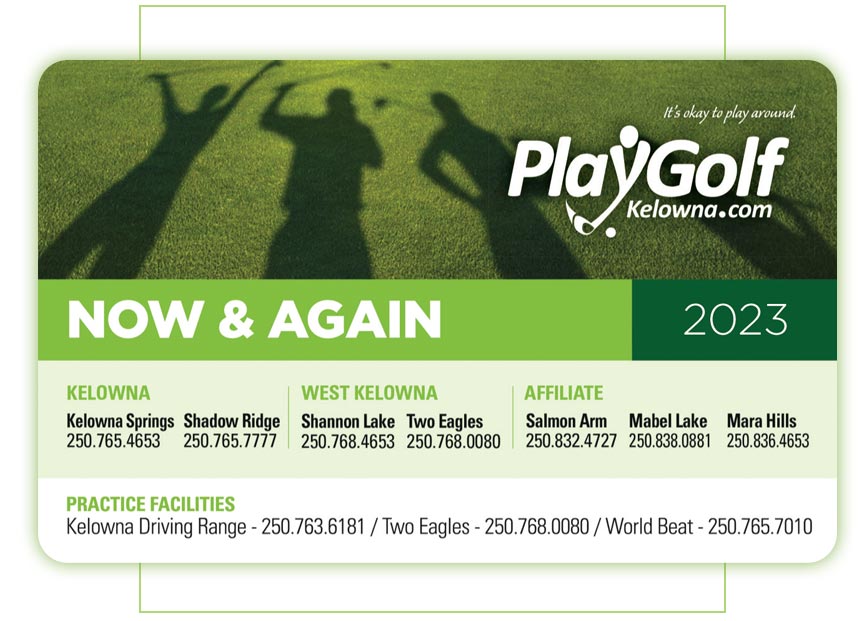 "We come from Alberta every summer for two weeks – they let you share the card, and the savings we get on our 4 or 5 rounds each is great."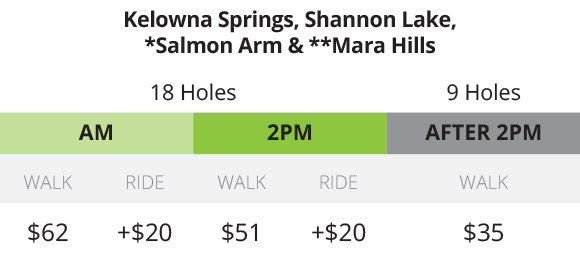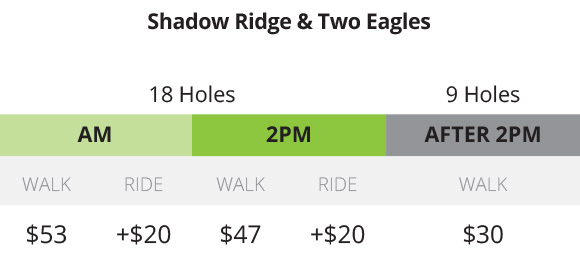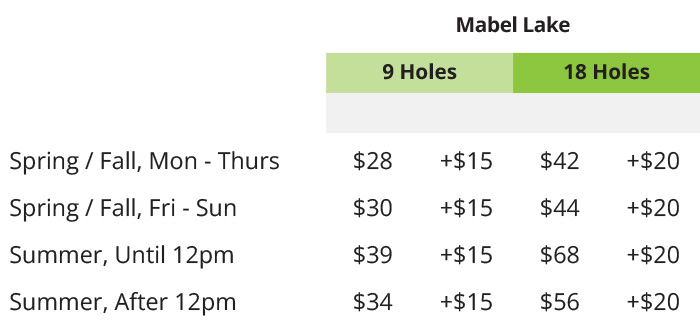 All rates as shown exclude applicable tax(es).
*No 9 hole availability at Salmon Arm
**Power Cart is MANDATORY at
MaraHills and cart rate may vary.
**PGK Value Card Holders can play at Mabel Lake at Fall Rates 2 weeks earlier than general public (starting Aug. 21, 2023, Monday – Thursday only).
Visit a PGK Golf Course to Purchase Today!