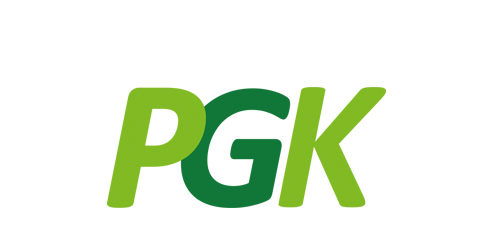 35 & UNDER GOLFER – $400
Get the Addicted Golfer Card benefits as shown below by loading only $400 on a Value Card.
Reload your Value Card as you see fit throughout the golf season.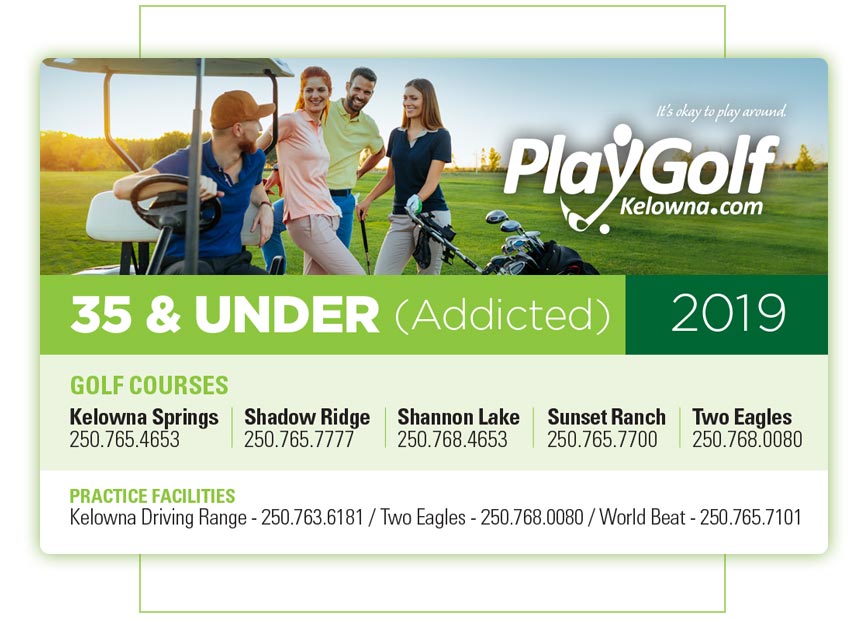 18 Hole Green Fee Rate Benefits
9 Hole Green Fee Rate Benefits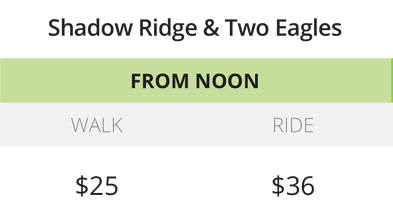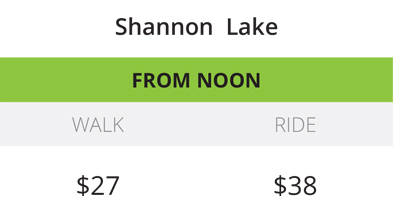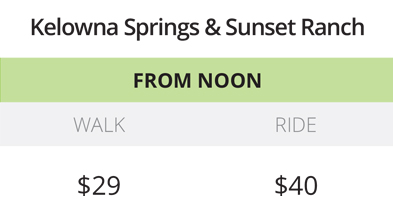 The 35 & Under Addicted Value Card will only offer the Addicted Rate pricing for those 35 & under (Now & Again prices for those 36 and over).
All rates as shown exclude applicable tax(es)
Visit A PGK Golf Course to purchase today!